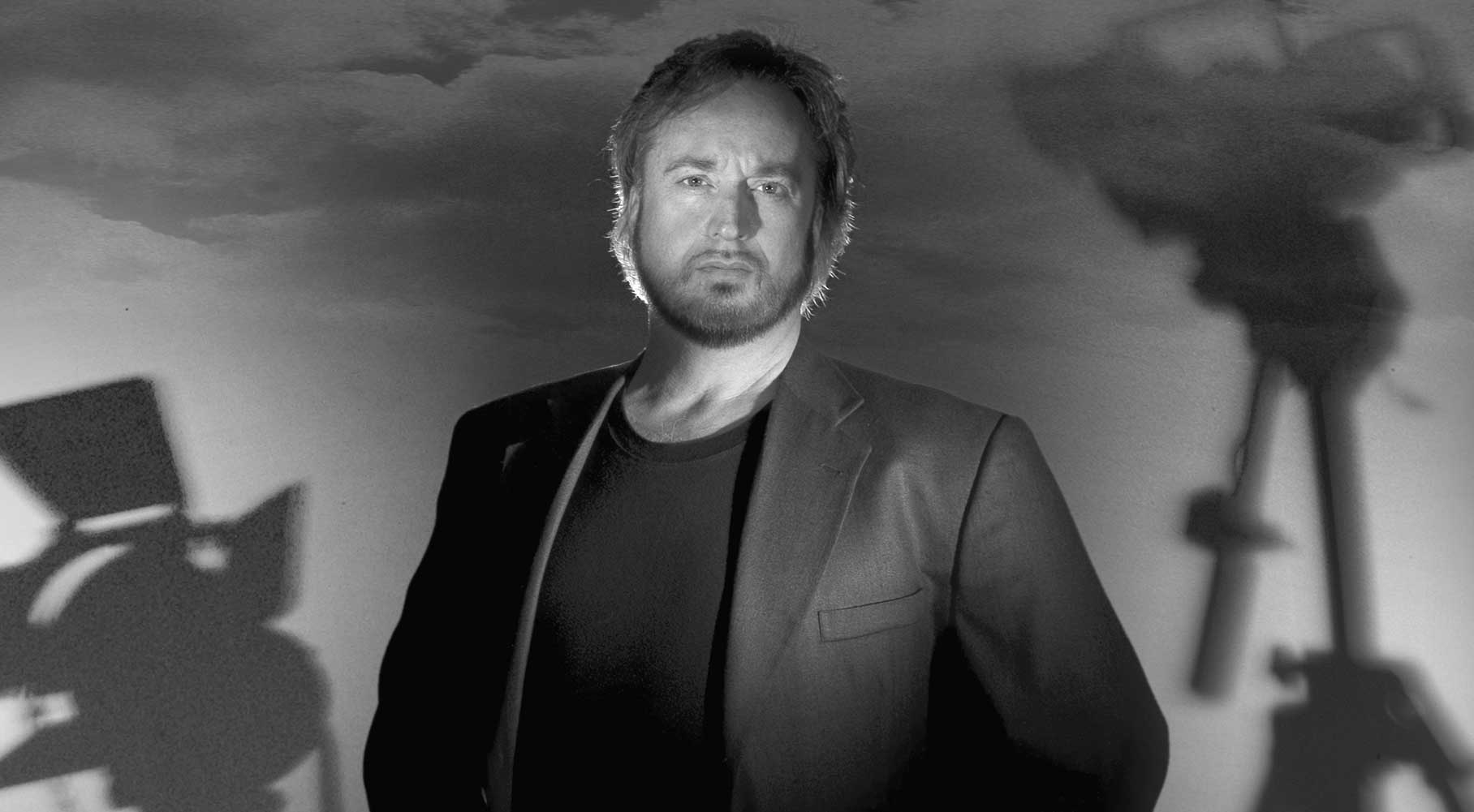 ABOUT J. ALLEN
Jeffery Allen Williams is an American animator, writer, producer, actor, musician, and director. Williams founded Parallax Studio in 1996 and presently continues in the capacity of its CEO.
J. Allen Williams Bio
Williams is best known for writing, producing, directing, animating, engineering and editing the science fiction interactive computer game Darkstar: The Interactive Movie. He has also directed and produced two feature films: the fantasy thriller Everything, completed in 2017 (distribution pending), and the science fiction film To Meet the Faces You Meet, starring Patton Oswalt and currently in production.
Williams was born in Biloxi, Mississippi, at the military hospital on Keesler Air Force Base and raised in the Springfield, Missouri, area. Williams made his first stop-motion 8mm movies at the age of 12, and drew his own underground comic books — much to the chagrin of school teachers and his mother. He wrote and recorded his first song at the age of 19 and became proficient in guitars, drums, keyboards and vocals. Jeff moved to Kansas City, MO to attend the Kansas City Art Institute and studied Visual Design and Filmmaking.
Williams formed the progressive rock band Wilder in 1986 with musicians Bill Bruce, Jimmy Pitts, Brent Frazier, and James Lee Dillard. The band produced eight albums between 1989 and 2020 including the acclaimed video game soundtrack. Williams' studio writes and produces media of all types for both the entertainment and advertising industry.
(Source: WikiPedia.org)
ONLINE INTERVIEWS
ANIMATION Career Review:
Jeff Williams discusses sticking to the basics in animation
Adventure Classic Gaming:
Adventure Classic Gaming interview of J. Allen Williams
NBC/KY-3 "Everything" Interview: